Acquisitions Manager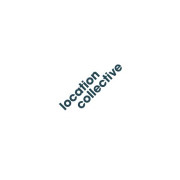 Acquisitions Manager
Acquisitions Manager, Film Production Space
Company: Location Collective 
Website www.location-collective.co.uk
Job Title: Acquisitions Manager
Employment: Permanent
Location: London
Our central London office is at 55 Broadway in Westminster. Our team generally work Monday to Friday and with 2 days in the office and 3 days remotely or off site at locations we represent for film use.
Salary: Highly Competitive package (dependent on experience) including bonus potential 
The Opportunity
This role is an exciting opportunity to become a driving force behind a company which is dynamically uncovering and creating space for the film and TV industry as it continues its rapid growth trajectory in the UK.
Over the past two years, Location Collective has acquired and refurbished over 400,000 sqft of London production space to service the film industry, with ambitious plans to continue this pace over the coming years.
This role offers the rare opportunity for the right candidate to combine their passion and experience in property, with their interest and excitement about film. We are looking for an up and coming superstar in the commercial property world who is isn't destined for the traditional real estate career path, and who wants to make their mark in an industry which spent £5.64bn on film and high-end TV in the UK last year.
The Company
Location Collective is London's leading provider of space to the film industry. 
The company started life as an agency, representing all types of property for both 'front-of-camera' and 'behind-the-camera' film production use on behalf of our owner clients; from lived-in homes, to operational and institutional buildings, to vacant offices and industrial development sites.
As we have grown, both in scale and experience, we have acquired our own sites, responding to the needs of the film and TV industry to source, secure, refurbish and manage our own production space.
Our owned Studio Division has grown quickly as we have responded to fulfil the shortage of build space in and around London by acquiring former distribution depots and converting them into high specification film studios. Our first site, OMA Film Studios, launched in the summer of 2020, introducing 120,000 sqft of production space to the film industry including four sound stages totalling 88,000 sqft, workshops and offices. OMA:X Film Studios followed just a year later in the summer of 2021, adding a further 234,000 sqft of production space including six sound stages totalling 155,000 sqft. We have also recently added more supporting space to the OMA Studio Group Campus via OMA Store and OMA House.
We are currently exploring a pipeline of new projects to bring to market, with the aim of creating more of the space productions need as the film and TV industry continues to grow at pace and shift dynamically. These include our own projects to bring more studio and other types of production space to market, and projects which we will work on as joint ventures with clients within our agency business which continues to thrive.
We are an energetic and creative company; we aim for a culture which is collaborative, fast-paced and fun. Our mission is to make London's buildings the most film friendly on the planet. We are lucky enough to work with most film and TV productions shooting in the capital.
The Role
We are looking for a full-time Acquisitions Manager to source and help secure production space to our portfolio.
This role is made up of two key 'deal types/strategies' and areas of responsibility:
Owned Sites
Sourcing and helping secure 'owned' production space which Location Collective will seek to purchase or lease. This space will primarily be for studio refurbishment or creation of supporting production space such as workshops. Typically the current use of these sites will be industrial / logistics and some general commercial, or they may be lower density, open land opportunities.
The AM will work on the viability of these sites alongside our in-house Project Manager, before Location Collective enters into purchase or lease negotiations.
These opportunities may also include JV opportunities our AM identifies.
An example of one of our owned sites can be viewed here OMA:X Film Studios
Represented Sites
Sourcing production space to be represented within our agency portfolio. These sites will typically be owned by a developer or major landowner and will be available for a short / medium term whilst an owner works on their development plans, sale or traditional letting for the site. 
The AM will initially assess the viability of these sites, progressing discussions with the site owner to secure terms of representation.
An example of one of our represented sites can be viewed here London Metropolitan
The Role in Detail
Our AM will:
Build upon existing strong relationships with all commercial property agents (especially logistics and industrial) across London and The Home Counties to ensure that Location Collective always gets a 'first look' at any sites that might be applicable for our purposes of lease, purchase or representation.
Similarly, build and maintain relationships with key relevant landowners and developers (such as Residential Developers and Care Home providers, who are major players in purchasing sites that have production use potential pre-development). These relationships across owners, developers and agents, as well as continuous desktop research and analysis, will mean you are on the pulse of the London property development cycle and have the inside track on relevant property becoming available for our use, importantly with a hard-earned understanding of who is selling it/vacating it, who is likely to buy it, and who is likely to be doing the deal.
Produce, manage and maintain a pipeline of potential leads, with a regular sweep of the entire logistics and industrial sector, co-ordinating with our agency Head of Acquisitions.
Create and execute marketing strategies to bring in-bound leads from landlords and developers who want to take advantage of our service in their vacant property. Be a strong presence at property events and conferences, presenting Location Collective to open up new and previously unexplored opportunities.
Regularly identify and 'scout' areas in person to locate potentially untapped opportunities.
Be 'first to site' for any property identified as viable. Complete and present an initial feasibility assessment, using your Building Surveying qualifications or experience to professionally and quickly understand the opportunities, restrictions, and potential of a property for our criteria. Excitingly, you will be first through the door to explore the site from both a commercial property and a film production perspective
If a site is felt to be viable, lead on the creation of a more detailed feasibility assessment in collaboration with our Studio Operations Director and Project Manager, with the Project Manager leading on practical feasibility / refurbishment costs and our AM leading on commercial viability of the proposition; can we create a profitable film production facility at this site?
Regularly report on the pipeline and any feasible sites / present feasibility assessments to our Managing Director and Head of Acquisitions, meeting targets set for new building leads.
Once we have decided to pursue an owned or leased building, produce Heads of Terms documents and other pitch materials to present the company in the best possible light.
Progress conversations with owners of potential represented sites, securing terms of business to represent the site within our agency portfolio.
Experience, Qualifications & Skills
Experience working as a surveyor or commercial agent, ideally within the industrial and logistics sector.
Relevant real estate or property Degree, you must be a RICS accredited surveyor
Experience of working within a leading company providing consulting services and advice (such as valuation, project management, engineering, environmental, building consultancy, landlord and tenant, planning, representation, and sale)
Knowledge of the Greater London commercial property market (with a strong contact book) and experience identifying new opportunities aligning with the company strategy and negotiating terms of representation.
Strong analytical and judgement skills; able to interpret a range of evidence to provide relevant advice and reach sound conclusions.
Good report writing and presentational skills.
Entrepreneurial; able to work from a set of criteria for a building which suits our purposes, but with creative thinking to problem solve issues and/or look at a building from all angles to identify opportunity.
Great at relationship building to ensure we get access to the best opportunities.
Driving License (car not needed, vehicle access can be provided).
On the pulse of, and in touch with, the main commercial agents and their key contacts for different types of property in and around London.
Desire to develop an existing property career and experience, but by diversifying in to a new and exciting industry. A passion for property and a passion for film!
Strong communication skills, both orally and written.
Ability to thrive in a fast paced and agile environment.
 Applying for this role
Please upload a CV and include a cover letter. This can be written or as a short video. We want to know why you are interested in this position but also understand a bit more about you. Culture is central to our business. 
please include your answers to the following questions:
What is it about this role that appeals to you?
Tell us why you think you are well qualified for this role (including any qualifications or experience you feel are particularly relevant)
Tell us about a major challenge you've faced and how you overcame it
What's the best thing you've seen on the big or small screen?
Do you have any hobbies or personal interests, if so what are they?