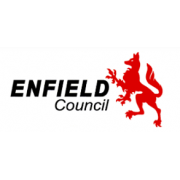 Investment and Resident Safety Programme Director
Campbell Tickell are proud to be recruiting to the role of Investment and Resident Safety Programme Director at Enfield Council.
Enfield Council is working to deliver a high-quality council housing offer through its Better Homes programme, its 3,500 house building and regeneration programme, and interventions in the private rented sector through its housing company, bringing forward a growing portfolio of homes for private rent, and an ethical lettings agency reducing the use of temporary accommodation.
Ensuring that all our homes meet the needs of our tenants and are safe, modern, and well maintained, is a big task requiring a credible property professional who is serious about and committed to looking after our residents and the safety of their homes.
This is a leadership role which will set the tone and standards for our partners and other building owners in the Borough. Managing a range of stakeholder relationships both across the Council and externally, and leading by example the multi-disciplinary teams that make up the directorate will be critical to your success in this position, as will your ability to bring both your deep technical knowledge of property management and a strategic sensitivity to make sure we get resident safety and investment right first time.
To be successful in this complex role, you will need to be a confident and driven professional who can bring the right mix of skills to bear. Your tenacity, drive and commitment to shaping a first-class service will allow you to help us shape the agenda for our property portfolio and deliver to an excellent standard, and if you share our ambition and passion for excellence, we'd love to hear from you.
For a confidential discussion please contact:
Kelly Shaw ǀ Campbell Tickell ǀ kelly.shaw@campbelltickell.com ǀ 07900 363803
You can download a job pack at www.campbelltickell.com/jobs
Closes ǀ 27th June ǀ 9am