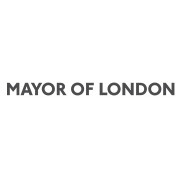 Events and Lettings Officer – Part Time
Events and Lettings Officer – Part Time
Central London SE1
£33,956 per annum pro rata
Fixed Term/Internal Secondment - (Mondays and Wednesdays) for 6 months
Ref: GLA765-1052
We are looking for an Events and Lettings Officer to join the landlord team promoting and managing the events at the GLA's locations, mainly City Hall, Trafalgar Square and Parliament Square Gardens. You will play a vital role in maximising activity and meeting annual income targets whilst working with a diverse range of people including clients, production teams, and statutory authorities. As the first point of contact for facilitating commercial and charity events as well as rallies and demonstrations, you will ensure that all activities are not only well managed, but comply with regulatory and health and safety requirements.
As well as having managed events, functions or hospitality services in a high-profile environment, you will have a commitment to providing excellent customer-focused services, a friendly presence and great communication skills. You will be flexible and confident working both as part of a team and independently. Excellent time management, IT and administration skills are essential. You will have the ability to work under pressure and ideally have a health and safety qualification.
Flexibility is important too, as some evening and weekend work will be required.
In addition to a good salary package, we offer an attractive range of benefits including 30 days' annual leave for full time employees (pro rata for part-time), interest free season ticket and bicycle loan and pension scheme.
We are committed to being an inclusive employer and we are happy to consider flexible working arrangements. We would welcome applications from candidates who are seeking part time work as this role is open to job share. 
If you have a question about the role or the recruitment process then please contact a member of the recruitment team via email on glajobs@london.gov.uk quoting reference GLA765-10523932.
To apply, please visit our website.
Application closing date: Monday 10 February 2020 at 23:59 GMT.
London's diversity is its biggest asset and we strive to ensure our workforce reflects London's diversity at all levels. We welcome applications from everyone regardless of age, gender, ethnicity, sexual orientation, faith or disability.