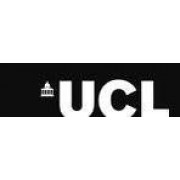 Cost Manager
University College London (UCL) is a globally recognised Institution and one the UK's most successful Universities. UCL's estate is unique, rich in history, at the heart of London and diverse in use. Our 270 buildings are predominately located in Bloomsbury but with a number of specialist satellite sites beyond that. UCL Estates are excited to be playing a key role in the delivery of UCL's 20-year strategy, UCL2034, including the realisation of UCL East, our new campus at the Queen Elizabeth Olympic Park, which will offer world class research, teaching and living accommodation within the largest cultural and educational development in Europe.
UCL is in the midst of a programme to invest £1.25 billion to refurbish and develop some of our most iconic buildings whilst also bringing forward new world class buildings to ensure that the UCL Estate directly contributes to the creation of a truly inspirational environment for our academics, students and staff. Having recently made several key senior appointments we now seek to recruit a Cost Manager to further strengthen the team.
Reporting to the Head of Commercial within the Capital Projects Team, the Cost Manager will support the delivery of the capital programme by undertaking pre and post contract quantity surveying activities on a diverse range of estate development projects whilst also taking responsibility for strategic cost management activities such as developing benchmarking data, providing project and programme oversight and supply chain management.
The successful candidate will possess relevant experience in a quantity surveying, cost management or commercial leadership role in the construction and property sector.  You will have experience of reporting and providing assurance on projects and programmes from a cost, contract and risk perspective and will relish the challenge of achieving value across a broad range of estate development projects.  Experience of cost planning, contract administration and benchmarking would be particularly advantageous.
This is an exciting opportunity for an ambitious individual to develop their career in a client side commercial management role on one of London's most diverse and large scale estate development programmes.
The role attracts a competitive salary and excellent benefits including 41 days annual leave (inclusive of public holidays and closure days), a generous pension scheme, personal and professional development support and health and wellbeing benefits. Further information on the details of the benefits of working at UCL can be found at http://ucl.ac.uk/hr/benefits/employee_benefits.php.
For a confidential discussion and/or the Candidate Briefing Pack please contact our advisors Ben Duffill (ben.duffill@mrgpeople.co.uk) or Nick Coppard (nicholas.coppard@mrgpeople.co.uk) of The Management Recruitment Group on 0203 962 9900. Applications should consist of a CV and Covering Letter and should be sent to ucl@mrgpeople.co.uk.
The closing date for applications is 2nd February 2020.
We particularly welcome applications from black and minority ethnic candidates as they are under-represented within UCL at this level.