Energy Assistant
Agile, ideally within a commutable distance to Rochdale
Regeneration & Placemaking Specialist | Development Manager
Bideford, Devon, EX39 2QG
Estate Surveyor | English
2 Oct 2023,
Newark and Sherwood District Council
Castle House and Other Council Assets
Business Development | Delivery Manager | Development Manager | Marketing | Marketing Manager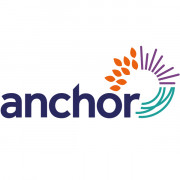 Energy Assistant
Job Title: Energy Assistant
Location: Bradford
Salary:  £21,800 per annum
Contract Type: Permanent
Hours: 37.5 per week 
About Us
We are the largest provider of specialist housing and care for people in later life in England, employing more than 9,000 people throughout England. We provide more than 60,000 homes for people who love living in later life and are a trusted care provider with more than 100 care homes.
We know that quality services start with quality people. We work hard to be recognised as a leading employer and are committed to retaining and attracting the best in our industry.
At Anchor we believe in values. We are Accountable, Respectful, Courageous and Honest. We believe our people should be proud of the work they do making a difference to society and our customers.
We're one of only three companies to have been awarded the Gold Standard for being an Inclusive Employer.
About the role
We are currently recruiting for an Energy Assistant to support the Energy & Sustainability Team to regulate and monitor the energy used in the organisation and by our residents, especially in our large portfolio of heat networks.
It's both a challenging and an exciting time to join our team as our residents continue to feel the effects of the cost of living crisis and we launch Anchor's Environmental Sustainability and Net Zero Carbon strategy.
This role undertakes remote monitoring of communal heating systems and heat networks, managing data and information about energy consumption, energy management and help contributes to carbon reduction activity through looking at how heating systems can be optimised.
Day to day, you'll act upon enquiries from colleagues arising from our utility contracts, monitor metering and billing data to ensure residents receive accurate bills, and support the delivery of a wide range of energy efficiency and sustainability initiatives within Anchor. We're committed to driving down energy use and carbon emissions to help make residents' homes more comfortable and affordable and to reach net zero by 2050. If you like the sound of making this contribution, read on for more about who we're looking for.
About you
Are you good with people, enjoy problem solving and like working with plenty of data?
We are looking for a good communicator with a strong level of literacy and numeracy, and good data management and analytical skills.  It would be great if you had a technical understanding of heating systems and their controls, and can demonstrate a good understanding of a building's energy usage, utilities and renewable technologies. On the job training will be provided and we're open to applications from a wide range of backgrounds, but experience in an energy or utilities-related role is desirable. 
Anchor – a great place to work
Anchor is England's largest not-for-profit providers of care and housing for older people. Our heartfelt ambition is to transform housing and care so everyone can have a home where they love living in later life.
We're not-for-profit which means every penny we make or save is invested in the people who live with us, the places they live and the people who work here. That means a better standard of care and customer service, better wages, more investment in training and development and improved facilities.
A rewarding environment
From health and happiness to finance and your career, we'll give you all the support you need.
Health & happiness
Gym, fitness and wellbeing discounts
Mental health support
Flexible working options
Access to online GP appointments
Finance
Pension plan – contribute between 4% and 8% and we'll match it or better
Quick and easy pension transfer service
Savings and financial advice, loans, free life assurance
Discounts on shopping, holidays, phones, technology and more
Career
Ongoing personal and professional development programme
Leadership Pathways online learning resources
Career progression and promotion opportunities
To see our full range of benefits, check out our dedicated being well website Please follow the link or copy and paste https://anchorbeingwell.co.uk/ into your browser 
Celebrating diversity, celebrating you
Anchor is proud to be an equal opportunity employer. We aim to celebrate diversity and inclusion in all that we do, as we know that the more diverse our colleagues are, the better care and support we can give to our residents and each other.  
We are proud to have an LGBT+ group for our residents, and also Disability, LGBT+ and race and ethnicity colleague networks. These work to celebrate diversity, address concerns, review policy and practice and empower their members.  We also have an Inclusive Ambassador network to allow all colleagues to be part of promoting diversity and to be an ally to others.
We are a Gold Standard Inclusive Employer, a Stonewall Diversity Champion, Menopause Friendly and a signatory to the Care Leaver Covenant, HouseProud Pledge and Age Friendly Employer Pledge schemes.